BiliranIsland.com Staff
BiliranIsland.com
First Posted 06:59:00 12/02/2012
Last Updated 11:21:00 12/05/2012
Typhoon "PABLO" has slowed down and weakened slightly and is now over Northern Palawan.
Latest Update PAGASA
Hourly update on PABLO
At 10:00 a.m today, 05 December 2012, the eye Typhoon "PABLO" was located at 120 km Northeast of Puerto Princesa City (10.7°N, 119.4°E).
Severe Weather Bulletin Number TWELVE
Tropical Cyclone Warning: Typhoon "PABLO" (BOPHA)
Issued at 11:00 a.m., Wednesday, 05 December 2012
Signal No.3
(101-185 kph winds)
Northern Palawan
Calamian Grp. of Islands
Signal No. 2
(61-100 kph winds)
Rest of Palawan
Signal No. 1
(30-60 kph winds)
Orriental Mindoro
Occidental Mindoro
Lubang Is.
Antique
Super Typhoon BOPHA (PABLO/26W) CAT 2 LANDFALL
9AM Dec 05: 10.3N 119.4E 160 kph WNW @ 22 kph Northern Palawan
Typhoon Bopha [Pablo] (26w) Cat 2
Dec. 5, 6 am PhT Tuesday
Current eye location: 10.0 N Lat 120.0 E Lon
Max Sustained Winds: 160 kph | Gusts: 195 kph
Min Central Pressure: 959 millibars (hPa)
Present movement: WNW 28 kph
Towards Northern Palawan
Max Sea wave height: 29 feet
Latest images and tracks

PAG ASA
Latest MTSAT ENHANCED-IR Satellite Image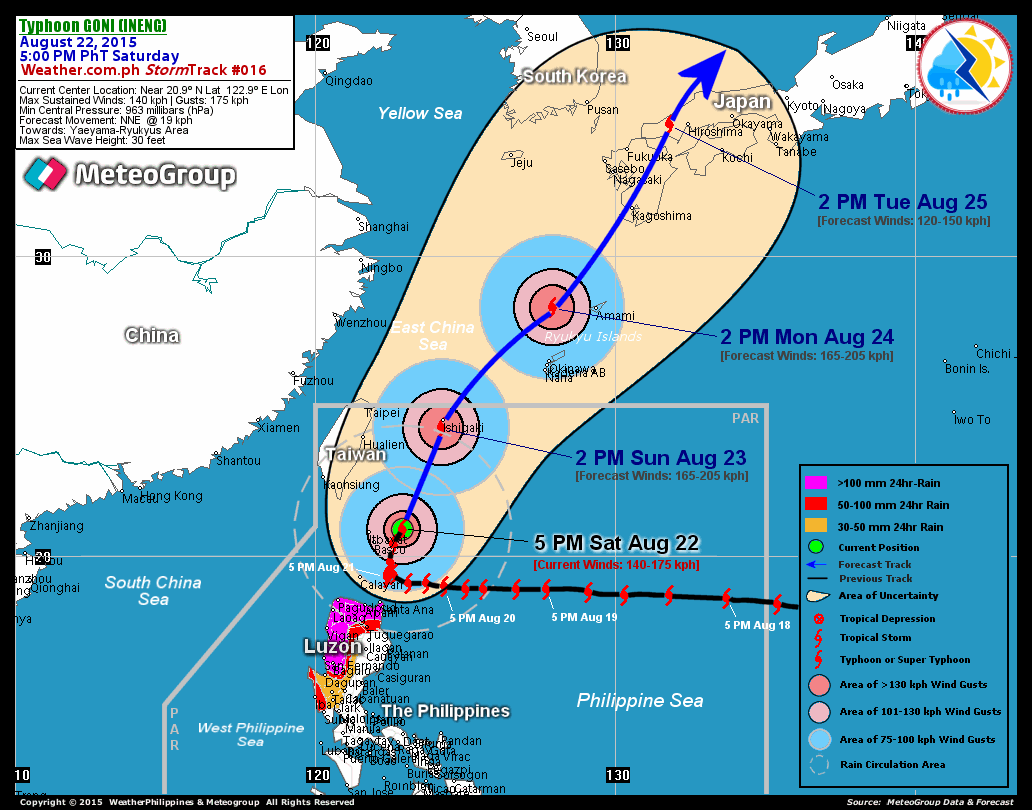 Typhoon2000 Storm Track: 6 AM, 05 December 2012

PAGASA Track as of 2 a.m., 04 December 2012

Japan Meteorological Agency

USAF
Sources: typhoon2000, DOST PAGASA, Japan Meteorological Agency, JTWC (US), USAF
Comments