BiliranIsland.com Staff
BiliranIsland.com
First Posted 12:06:00 01/12/2015
Last Updated 20:29:00 01/15/2015
08:30 PM 1/15/2015 Typhoon2000: Tropical Storm #MEKKHALA (#AmangPH) has maintained its strength and forward motion while over the eastern part of the Philippines…remains a threat to Eastern Visayas and Bicol Region. The Potential Landfall Area of this storm will be somewhere along the shores of Eastern Samar between 2 to 5 PM on Saturday (Jan 17).
11:48 AM 1/15/2015 PAGASA: Tropical Storm "#AmangPH" #Mekkhala. has maintained its strength as it continues to move over the Philippine Sea
Estimated heavy-intense rainfall w/n 300km diameter of #AmangPH #Mekkhala. Eastern Visayas alerted to floods, landslides.
As of 10 am, #AmangPH #Mekkhala at 905km east of Guiuan, E. Samar wth max winds of 65kph & 80kph gusts moving WNW at 19kph.
———
The tropical storm east of Visayas has entered the Philippine Area of Responsibility (PAR) and was named "AMANG".
Tropical Storm #Mekkhala #AmangPH expected to near Visayas by Saturday night
Latest Track: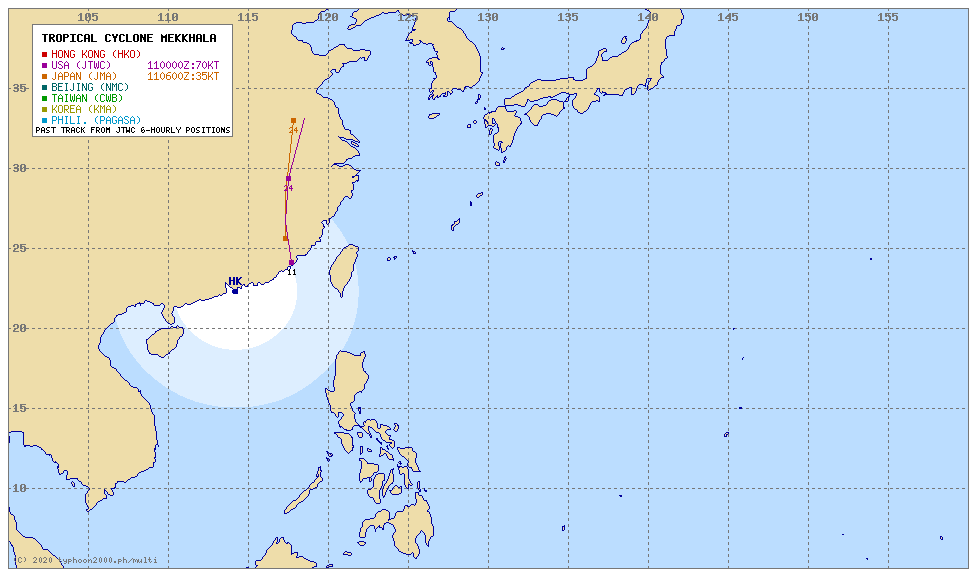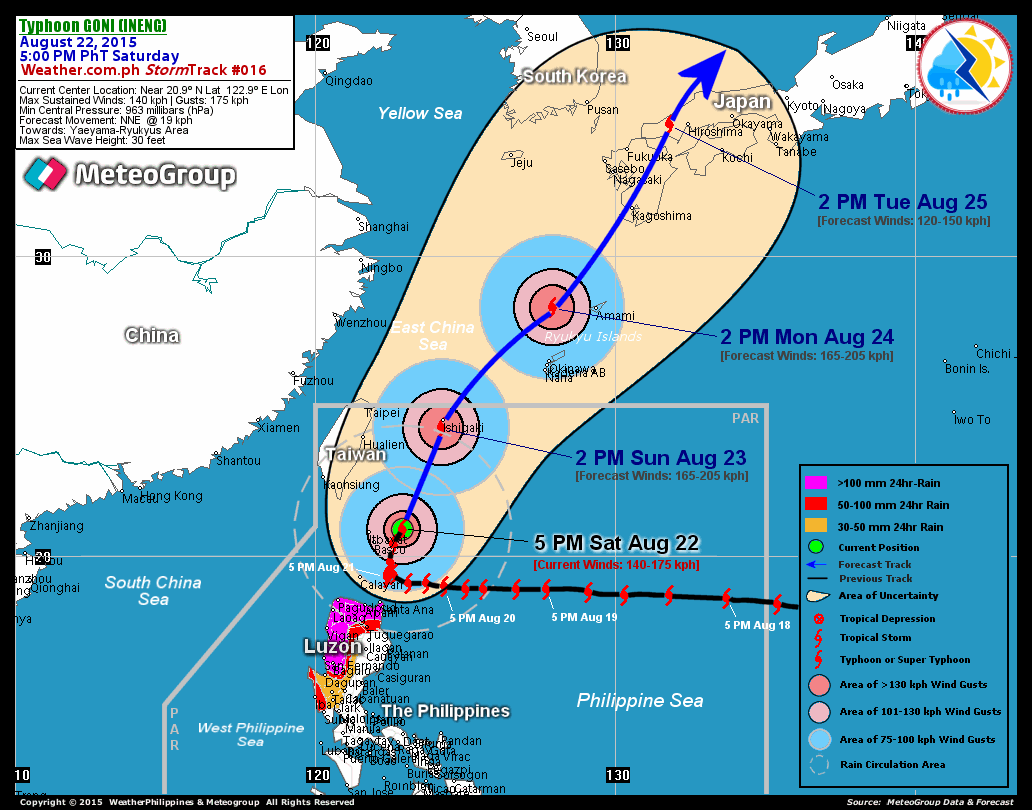 DENR-MGB8:
In response to the PAGASA briefing today, Regions 5, 6, 7, 8 and 13 are hereby instructed to reissue geohazard advisories as these are areas to be affected by rains caused by Tropical Depression Amang. Note that special concern is Region 8 which has been experiencing water saturation of soil which can trigger landslides. Henceforth, all are advised to take precautionary measures against heavy rains and possible flashfloods, landslides and other geohazards particularly, residents in low-lying and mountainous areas. All are advised to keep monitoring for updates.
Per Philippine Atmospheric Geophysical and Astronomical Services Administration (PAGASA) report, the Tropical Depression outside the PHL Area of Responsibility was estimated based on all available data at 1,690 Kilometer East of Mindanao with maximum winds of 55 kph. It is forecast to move West at 19 kph. It is expected to enter PAR tomorrow evening or morning of Thursday and will make landfall in the Eastern Visayas, Saturday in the afternoon. Stormy weather and heavy rains are likewise expected on Saturday.
We hope your DISASTER RISK REDUCTION AND MANAGEMENT COUNCIL will be prepared for any eventualities.
More power and God bless.
SGD. ALILO C. ENSOMO, JR.
​Regional Director
_______________
The Philippine Atmospheric Geophysical and Astronomical Services Administration (PAGASA) is closely monitoring a Low Pressure Area off the Pacific Ocean that could possibly enter the PHL Area of Responsibility (PAR) on January 15, 2015, Thursday.
Accordingly, once the said LPA develops into a typhoon, it could possibly make a landfall in the Philippines, based on the data of PAGASA and The Weather Company. Hence, two (2) possibilities are being looked at: 1. It will cross through Visayas and Mindanao; & 2. It will recurve and affect some areas in Luzon. Whatever its track, it is expected to bring rains to the Eastern part of the Country.